AVAILABLE WHERE YOU NEED US, WHEN YOU NEED US
Fort Lauderdale, Miami, West Palm Beach, and more – 6 locations to serve you.
FORMS & helpful information
THE DEBT LIFE
Check out Chad Van Horn's 2020 best-selling book, The Debt Life, a collection of true stories that display proven techniques to reduce the burden and stress caused by debt. This incredible book landed on Amazon's bestseller list within a mere 24 hours of going on sale. Van Horn discusses practical solutions to help businesses and individuals find their way beyond "the debt life" into financial stability and better peace of mind.
The Debt Life covers a wide range of financial issues, including gambling, credit card debt, unexpected medical expenses, shopaholism, divorce, student loans, and real estate flipping. Van Horn also explains tips and techniques to get out of debt, including negotiation, budget trimming, consolidation, debt management, and bankruptcy options.
GET THE BOOK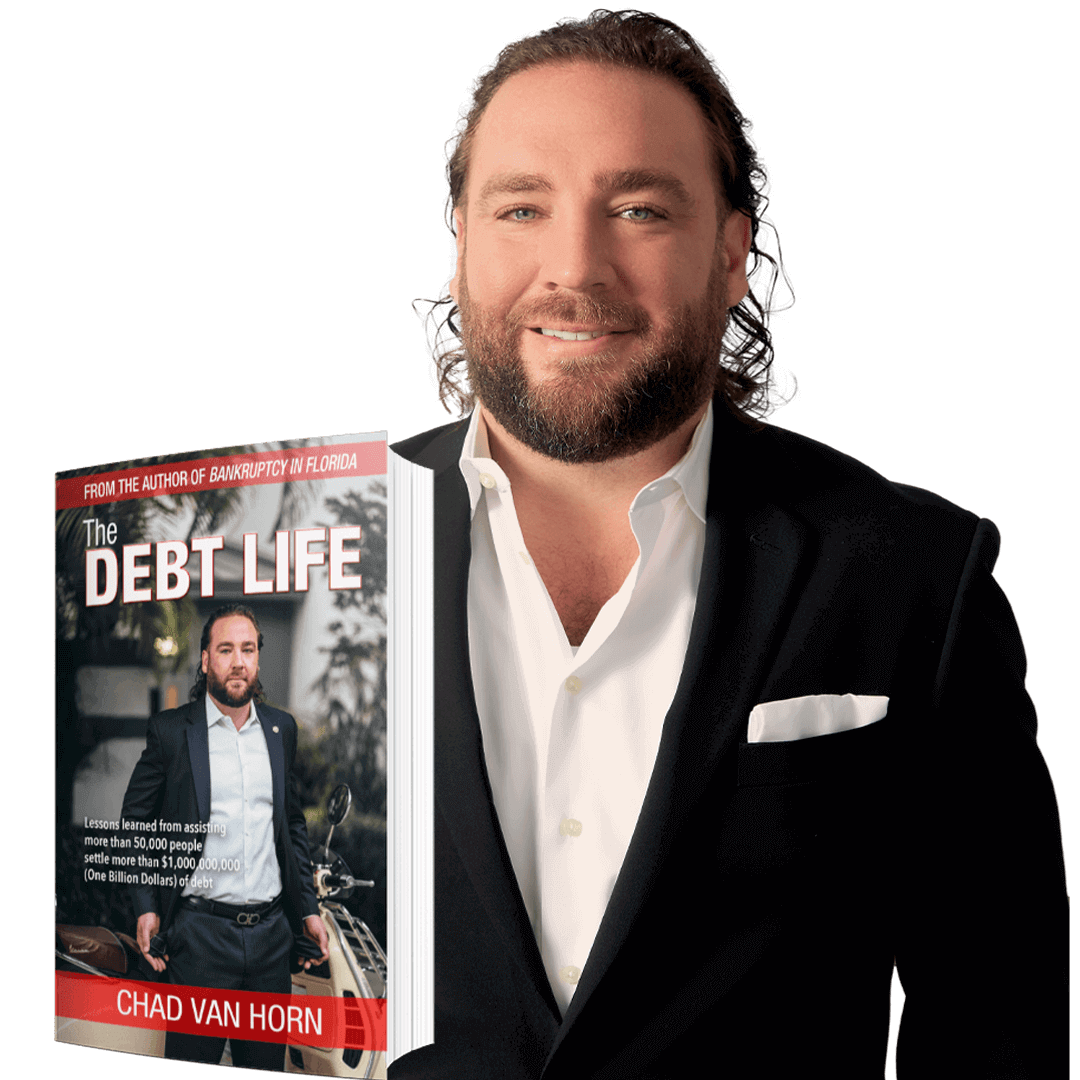 VALUABLE VIDEO CONTENT FULL OF FREE LEGAL RESOURCES
If you would rather watch and listen to the information we provide, we make it easy. Available in several languages, our videos aim to be accessible and informative, providing the bankruptcy resources you need in a format that works for you!
INFORMATIVE EBOOKS PACKED WITH MORE BANKRUPTCY RESOURCES
Our eBook collection is one of our most valuable resources – and a point of pride for our firm. At the Van Horn Law Group, we provide detailed information on the topics that interest and impact our clients the most. Then, we make those books accessible to everyone.
If you face bankruptcy, foreclosure, and other financial crises, you do not have extra money to spend. We understand this, which is why most of the books written and provided by our legal team are available free of charge. Others are affordable and easy to purchase or rent. Ask us today about how you can get a free copy of a text that works for you – and can help you start solving your legal problems.
READ MORE eBOOKS
Frequently Asked Questions
Still looking for answers? Chances are, whatever your question is, it is one that our legal team has already answered. With so many satisfied clients in the South Florida area, we have seen and solved many problems – and provided a lot of answers along the way. Check out the answers to some of the most commonly asked questions and find out what an attorney suggests for your general scenario.